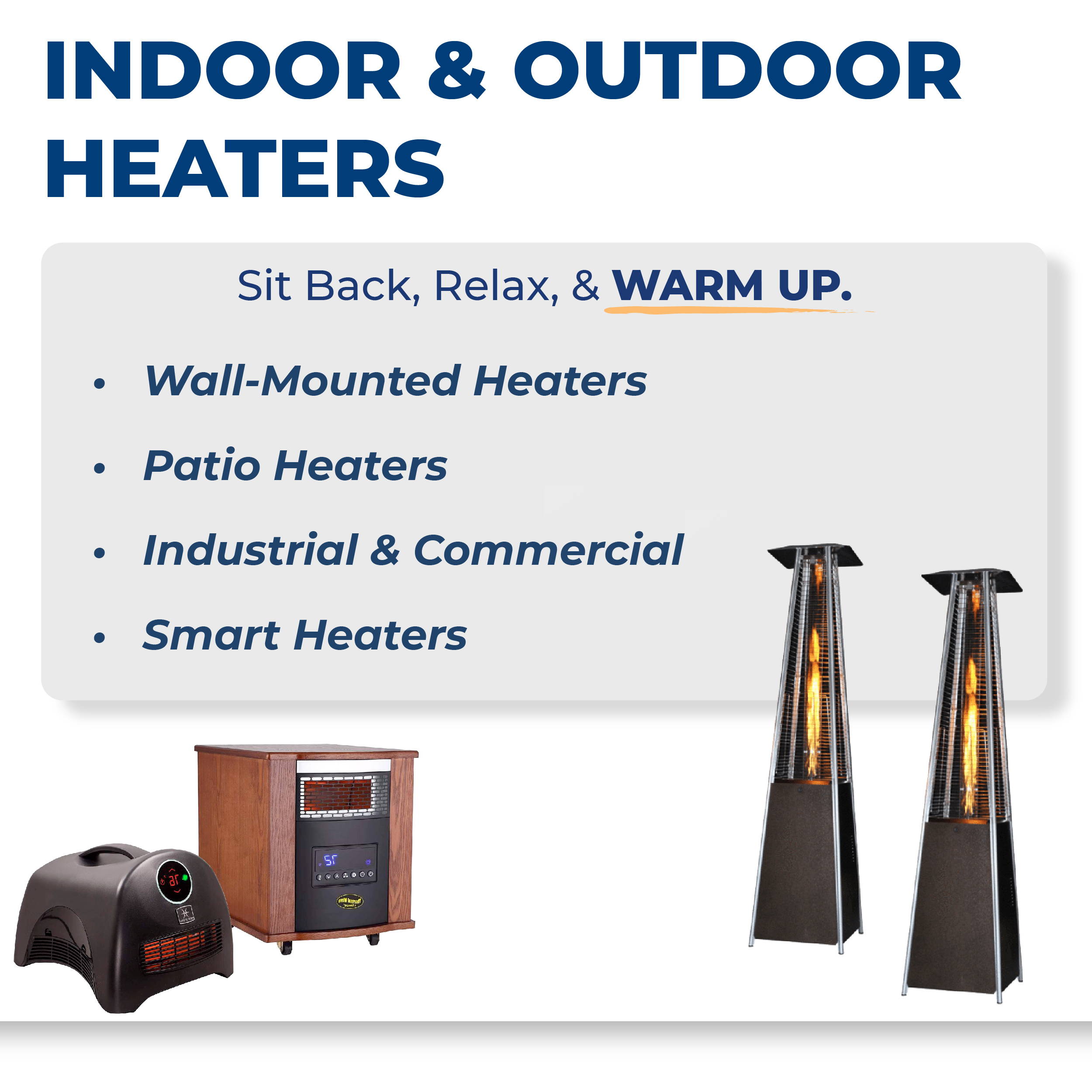 Indoor & Outdoor Heaters - Residential & Commercial
Those winter months can be especially difficult without the proper preparation and tools to help you stay warm. We have hand selected Heaters for use in the home, travel, workshops, business, commercial, camping, sporting events, concerts and more much from the top brands like Heat Storm, Sunheat, Dr. Heater and more! If you need a heating solution, Senior.com has you covered including Wall Mounted Heaters, Patio Heaters, Tripod Heaters, Industrial and Commercial Heaters, Stand Alone Infrared Heaters , and Smart Heaters with wifi capabilities as well as voice control. Grab a heater early this season and be well prepared for those chilly months ahead!
Heat Storm Custom Glass Heater
Heat Storm Wall Heater with Wifi









Helpful Articles From SeniorNews.com
Have Product Question Or Need Help Placing an Order?
Fill Out The Form Below and a Specialist Will Contact You Shortly