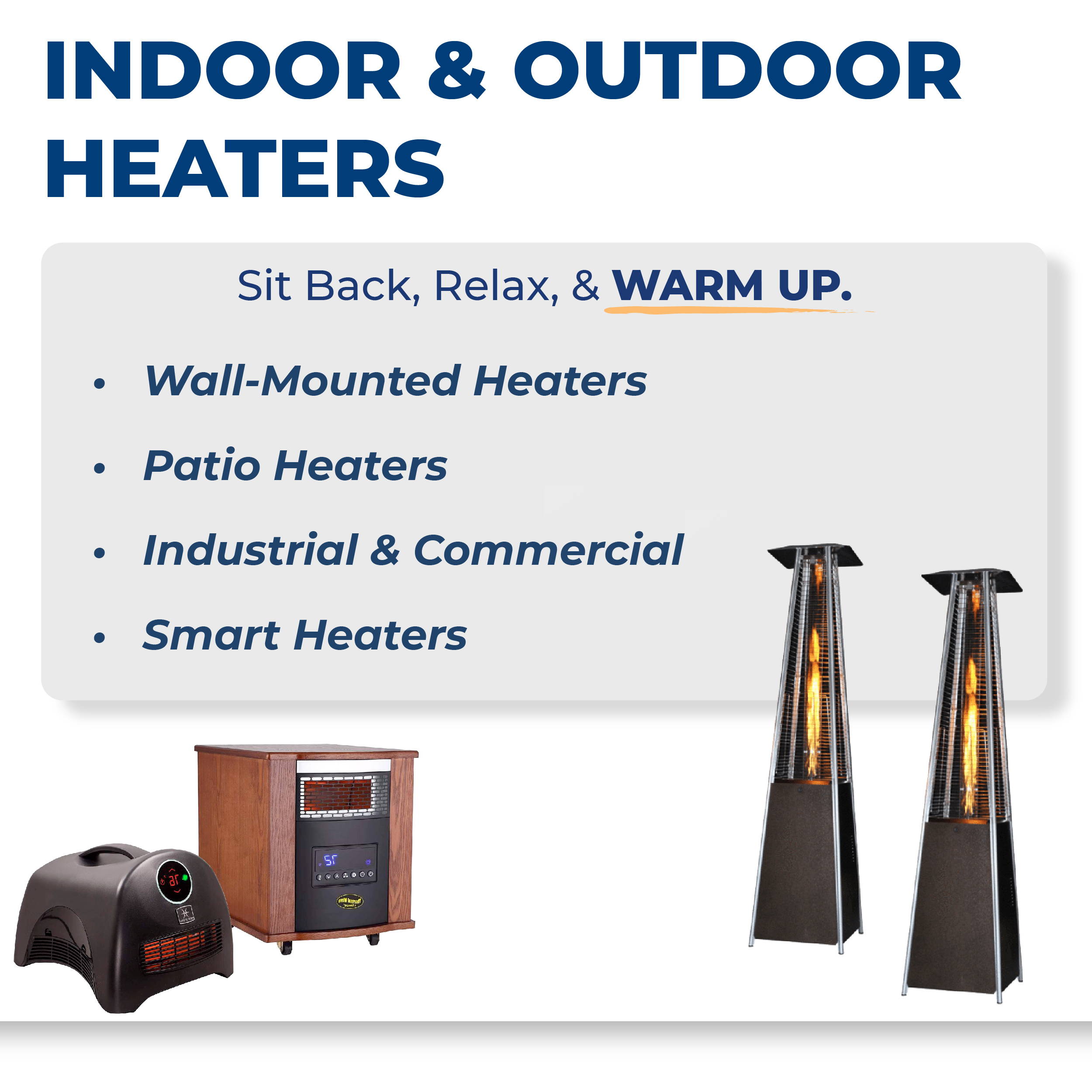 Indoor & Outdoor Heaters - Residential & Commercial
Those winter months can be especially difficult without the proper preparation and tools to help you stay warm. We have hand selected Heaters for use in the home, travel, workshops, business, commercial, camping, sporting events, concerts and more much from the top brands like Heat Storm, Sunheat, Dr. Heater and more! If you need a heating solution, Senior.com has you covered including Wall Mounted Heaters, Patio Heaters, Tripod Heaters, Industrial and Commercial Heaters, Stand Alone Infrared Heaters , and Smart Heaters with wifi capabilities as well as voice control. Grab a heater early this season and be well prepared for those chilly months ahead!
Heat Storm Custom Glass Heater
Heat Storm Wall Heater with Wifi









Helpful Articles From SeniorNews.com
People nowadays use cannabidiol for everything from insomnia to epilepsy, and rightfully so as the miracle drug is a natural wonder. Over the last few years, the cannabis market has grown tremendously, thanks to research highlighting hemp's medicinal and therapeutic effects. One of the fastest-growing verticals within the industry is the topical cream and lotion segment. Beauty products and muscle relaxants alike list cannabidiol as an active ingredient, thanks to its anti-inflammatory properties. As per studies, over 60 million people suffer from chronic pain and other mobility-related issues. These affect our quality of life adversely while also increasing our healthcare...
Medicare Part B covers physician and outpatient services. Part B can include ambulance services and durable medical equipment as well as laboratory tests and x-rays. While most seniors get Medicare Part A "premium free", most seniors pay a monthly premium for Medicare Part B. Generally, Part B premiums are taken out of your monthly Social Security check or a retirement check. To Take Part B or Not to Take Part B, that is the Question If you don't take Part B when you are first eligible there is a 10% penalty on the current year premium added for each year...
As life expectancy increases, it is more common than ever to find senior citizens who have