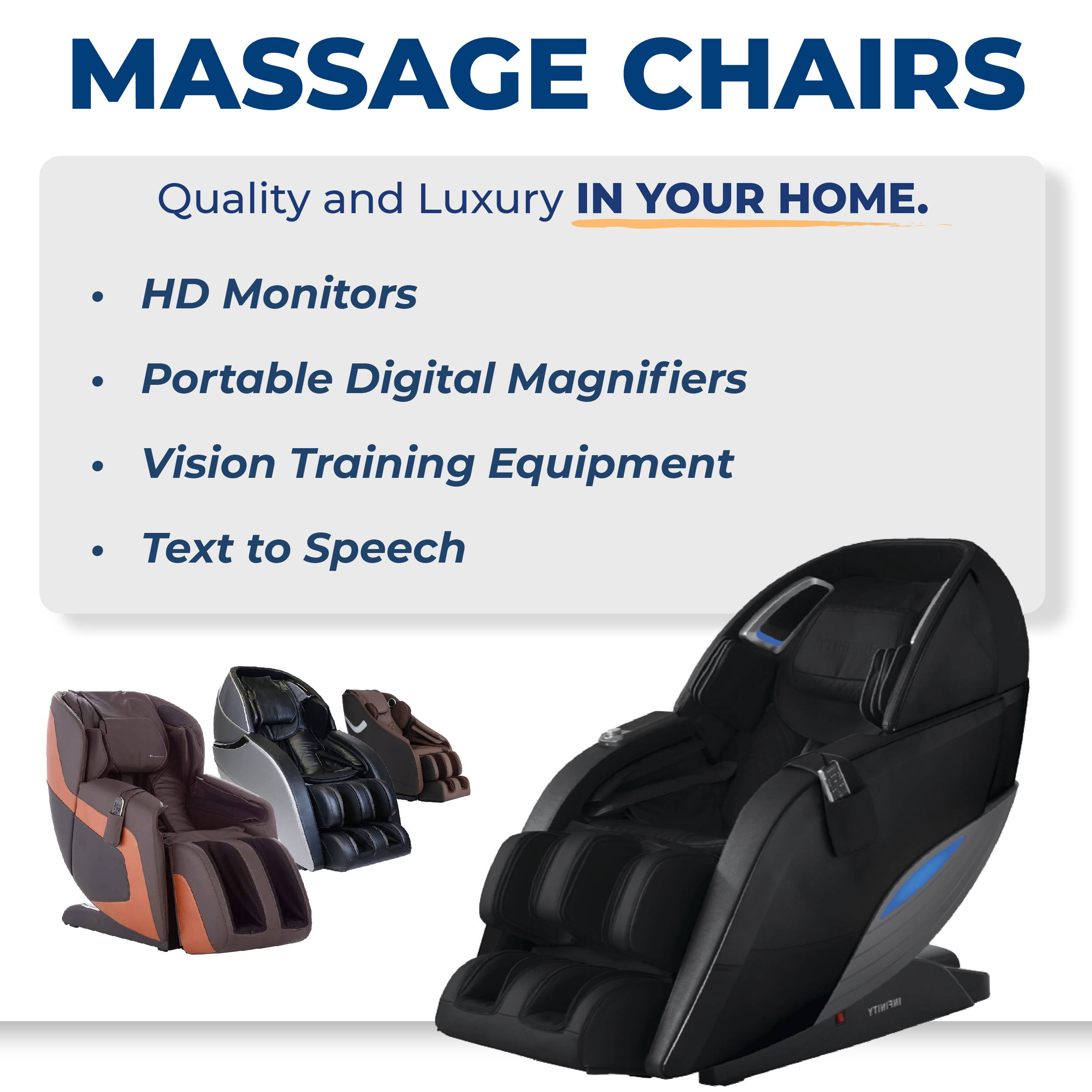 Massage Chairs & Accessories
Sometimes it can be difficult to leave the home and book an appointment for a massage but the benefits of a regular massage are endless! Bring the spa quality massage right to your home with any of these Premium Massage Chairs from the top brands including Infinity Massage, Human Touch, Osaki, Titan, JPMedics, Cozzia, LifeSmart and more! Each chair comes with a an incredible amount of features which can include Zero Gravity Recline, Air massage, Lumbar Heat, Vibration, Voice Command, Bluetooth Speakers, Hand Massage, Calf/Foot Massage, Touch Screen LCD Remotes, Auto massage Programs and much more. Regular massages are the perfect way to wind down after a long day to help reduce stress, increase blood flow, alleviate pain and improve overall quality of life. Financing available on all massage chairs.
Top Sellers - Massage Chairs
The Top Of The Line Massage Chair with Voice Command
JPMedics Kumo Massage Chair
with Voice Command & 12 Programs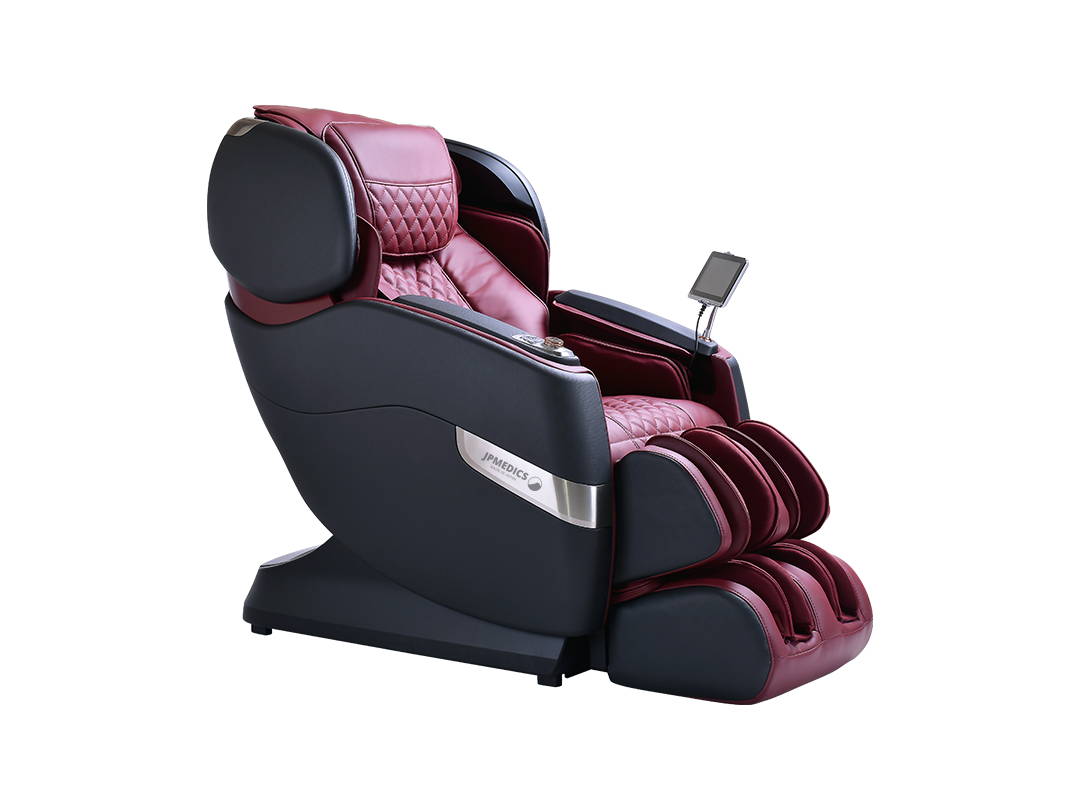 Auto Massage Programs Include
Stretch - Stretches your legs and back with a combination of gentle tapping, rolling, and air compression.
Demo - Quickly demonstrates all of the massage features in 5 minutes.
Spine Care - Focuses on your lower back with a deep massage that includes air compression.
Gentle - Slowly moves up and down your back with gentle tapping, finishing with a relaxing shoulder massage.
Joint Care - Focuses on your feet and legs using fast, intense pressure as well as soothing your back with kneading rollers.
Relax - Provides a mild massage that is great for deep relaxation, best used before going to sleep.
Swedish - Focuses on your neck down to glutes in the beginning then finish with a soothing rocking motion.
Vigorous - Combines vigorous tapping on your lower back, and an air massage focused on your thighs and legs.
Thai - Relaxes tense muscles using Thai styled techniques that helps with an improvement of the immunity systems, pain relief, and blood circulation.
Japanese - Focuses on your mid-back and upper shoulders with a deep tissue massage using the shiatsu technique that will create an acupressure effect.
Chinese - Focuses on your entire back while also massaging your legs and feet.
Balinese - Focuses on your back and spine using fast, ultra kneading and tapping techniques.
Human Touch Massage Chairs
Osaki Titan Massage Chairs