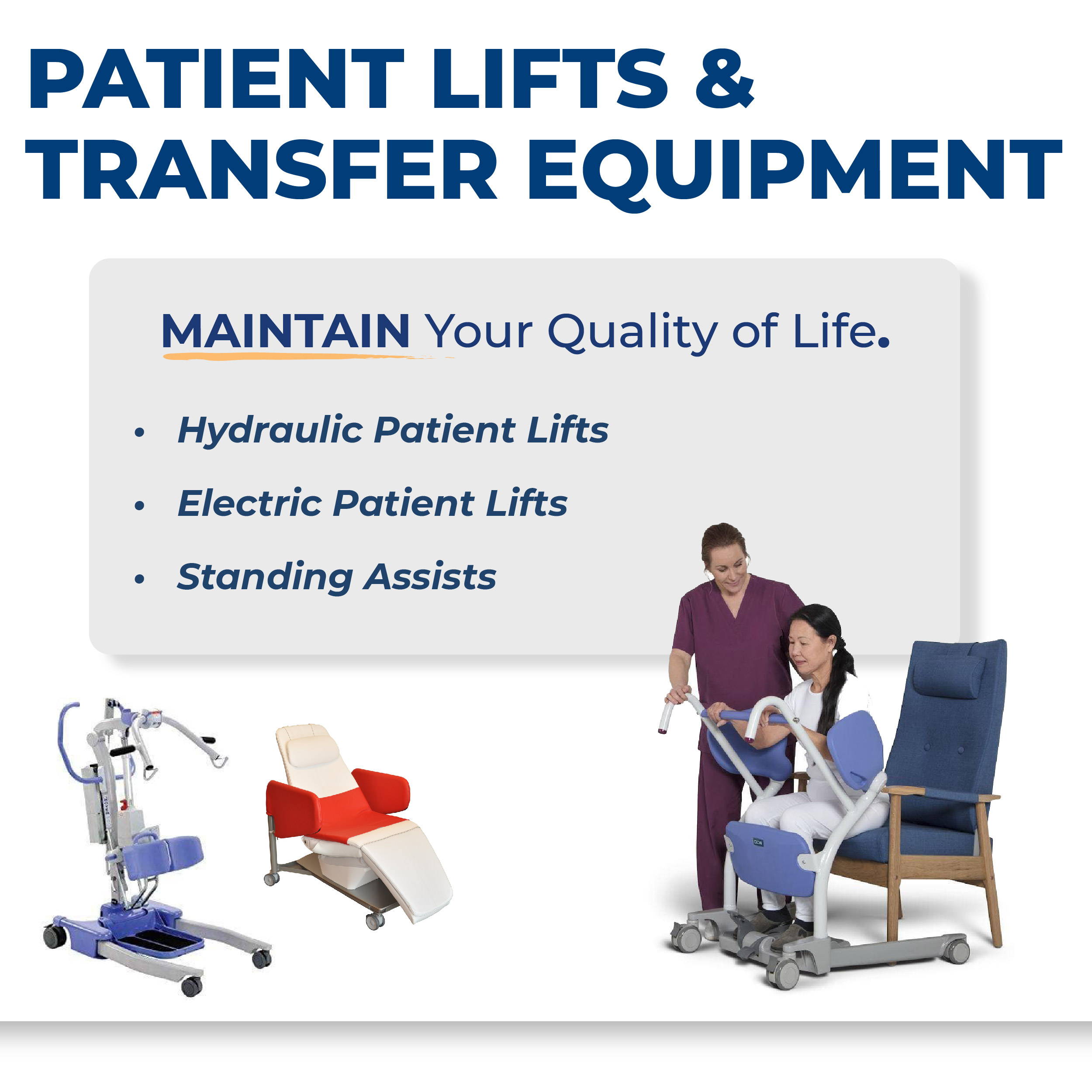 Patient Lifts - Transfer Equipment For Caregivers &
Patients
Caregiving can be one of the most challenging occupations for both professionals and family members yet also the most rewarding! One of the biggest obstacles that caregivers face is transferring patients from the bed to the bathroom, too bathroom in to the shower, from the shower in to a chair, from the chair in to the living room....the list goes on. This type of constant transferring which can be up to 20 transfers a day is likely to take its toll on a caregivers body, resulting in unnecessary pain, unprepared down time, and ultimately more money as a second caregiver might be needed.
Patient Lifts and Transfer Equipment are specifically designed to easy the hardships for both patient and caregiver as well as improve the overall quality of life. Patient lifts can come in a variety of sizes, styles, features and much more. If you are unsure which lift is right for you, please scroll to teh bottom to fill out the form to have a Senior Product Specialist contact you right away!











Helpful Articles From SeniorNews.com
Have Product Question Or Need Help Placing an Order?
Fill Out The Form Below and a Specialist Will Contact You Shortly