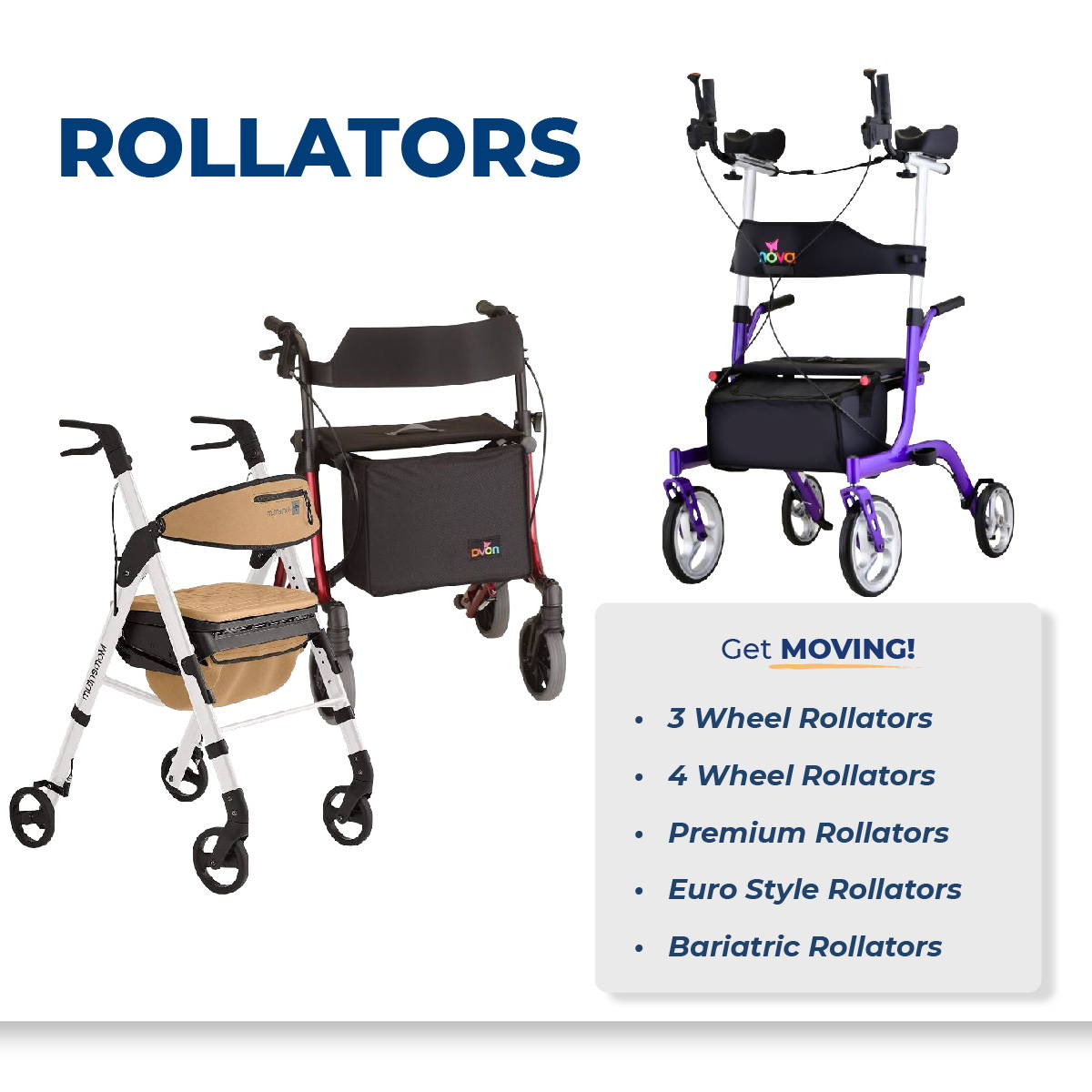 Rollators - Rolling Walkers
Introducing the most popular line of mobility products to remain independent while reducing the risk of falling! Rollators (Rolling Walkers) are the next best thing up from your standard walkers. These rolling walkers come in many different designs to best suit your needs and lifestyle. Choose from some of the top brands in Medical Equipment Manufacturing such as Nova Medical, Drive Medical, Medline Industries, Mckesson, Evolution Technologies, Vive Health, and more. Visit our sections below to narrow down the best option for you and if you're still not sure, talk to a Senior Product Specialist today by filling out the form at the bottom of this page.
How To Choose the Right Rollator
The Upright Walker Highlights





Helpful Articles From SeniorNews.com
Have Product Question Or Need Help Placing an Order?
Fill Out The Form Below and a Specialist Will Contact You Shortly