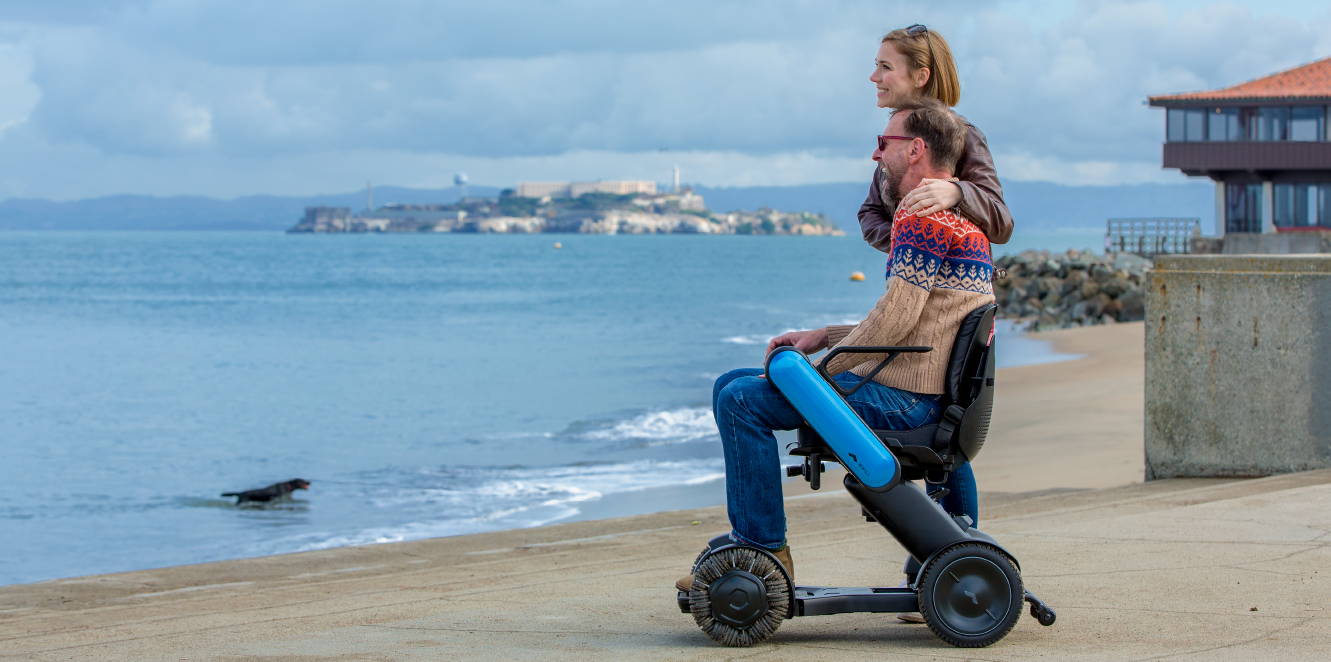 WHILL Ci2 - Personal Smart Electric Power Chair
WHILL Power Chairs have received more awards than any other devices in their class. With their compact size, patented omni wheels, remote app control, and advanced battery technology, our products allow you to explore the world effortlessly. With its impressive power, smart technology, and superior handling, the Model Ci2 allows you to live the life you aspire to.
To learn more about the WHILL Model Ci2 and make your buying experience a smooth as possible, book a call with us. One of our representatives would be happy to assist you through the process and answer any questions you may have.
SUPERIOR PERFORMANCE: 11-mile per charge range, 300 pound weight capacity, 5 mph top speed

REMOTE CONTROL: Use the WHILL app to remotely drive the Model Ci2

PORTABLE: Disassembles in four steps for easy transportation in the trunk of a car

MANEUVERABILITY: 29.9" turning radius allows you to make tight turns in narrow spaces

POWERFUL: Climb over obstacles up to 2" high with powerful motor and front omni-wheels

ADJUSTABLE: Seat height, seat angle, back angle, controller height, controller side, armrest angle are all adjustable – multiple seat sizes available
Incline Capability............. 10°

Braking System ............... Electromagnetic

Total Width: ..................... 21.7"

Total Length (including foot rest): ........ 38.5"

Total Height: .................... 29.3 - 37.2"

Drive System.................... Two Motor Drive System

Total Weight.................... 117 lbs

Type of Front Wheels: ...... Omni-Wheel

Type of Rear Wheels: ....... Standard: Airless Tire

Battery ............................. Lithium-ion
Choose from 6 different arm color options and customize the Model Ci2 to match your personal style
WHILL Autonomous Mobility Service
WHILL Autonomous Mobility Service offers a solution comprised of autonomous mobility devices compatible with our fleet management system. Our safe and reliable systems are designed to integrate seamlessly into any business and are custom-made to complement your unique environment.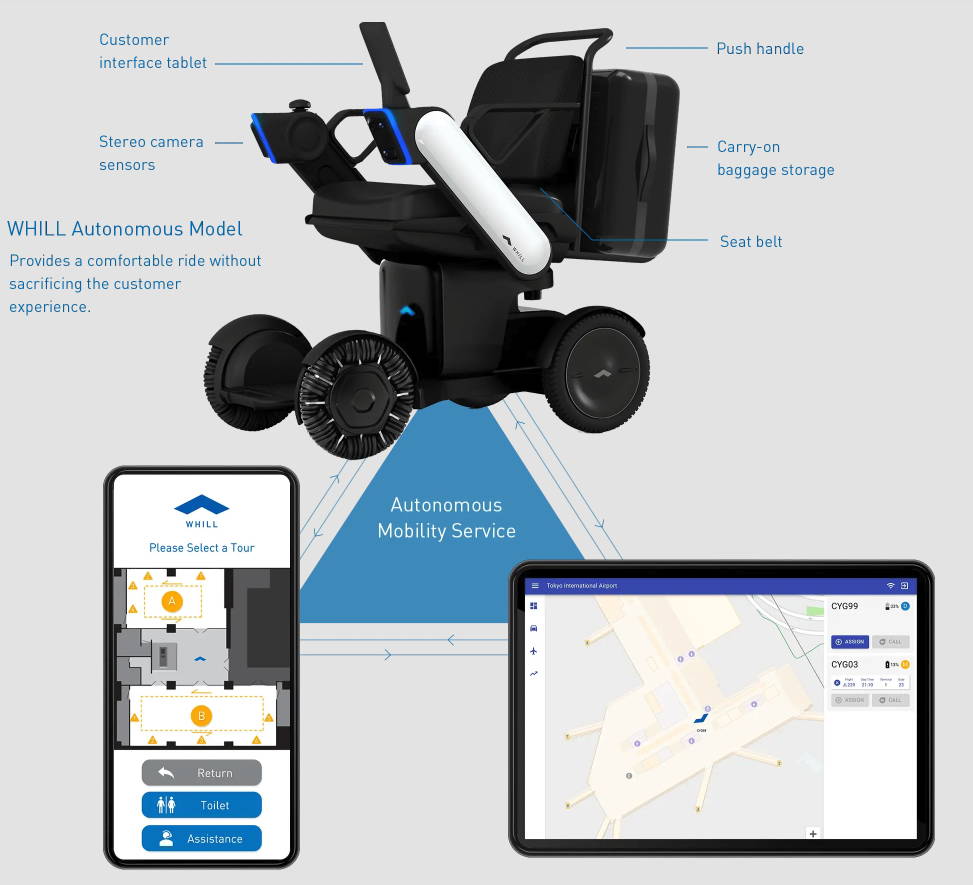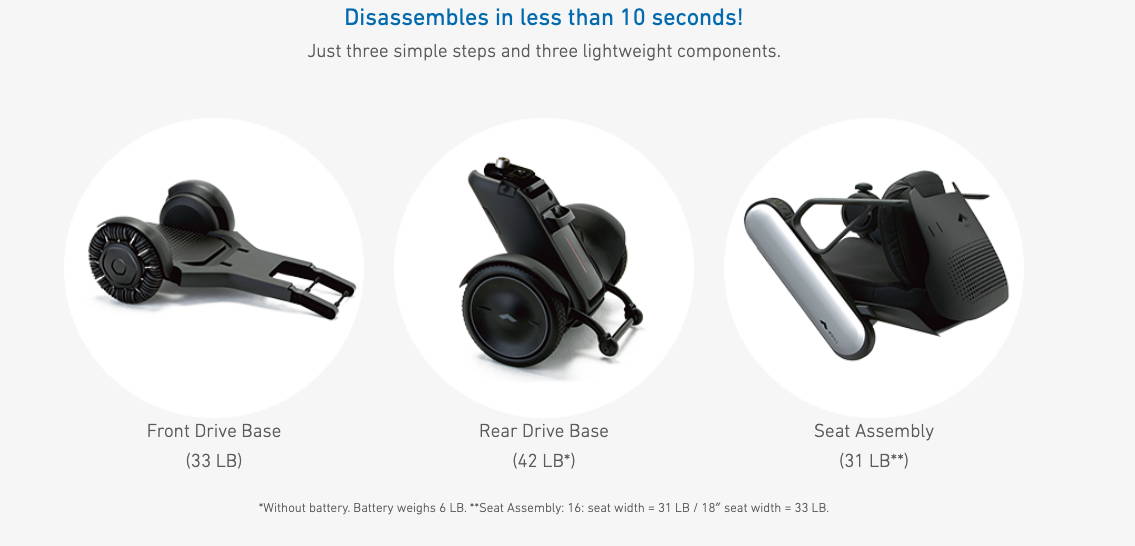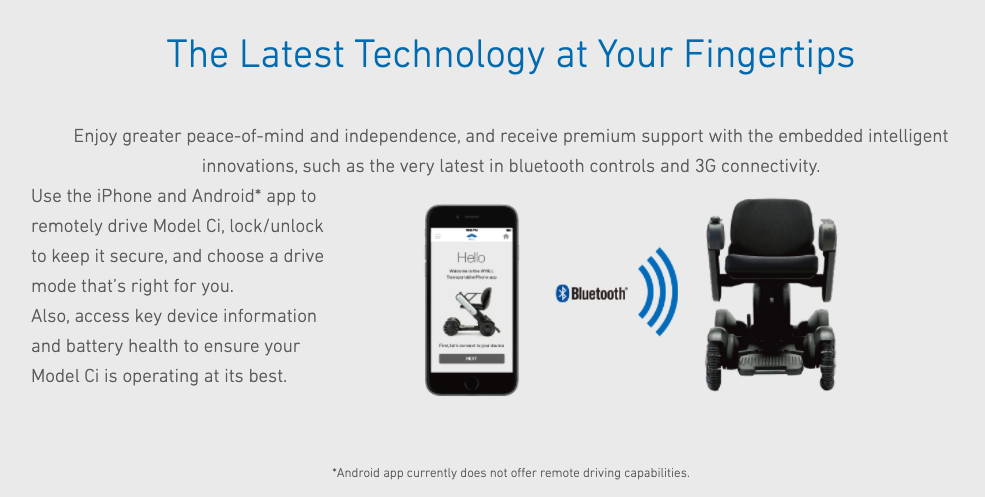 Key Specifications For The WHILL Ci2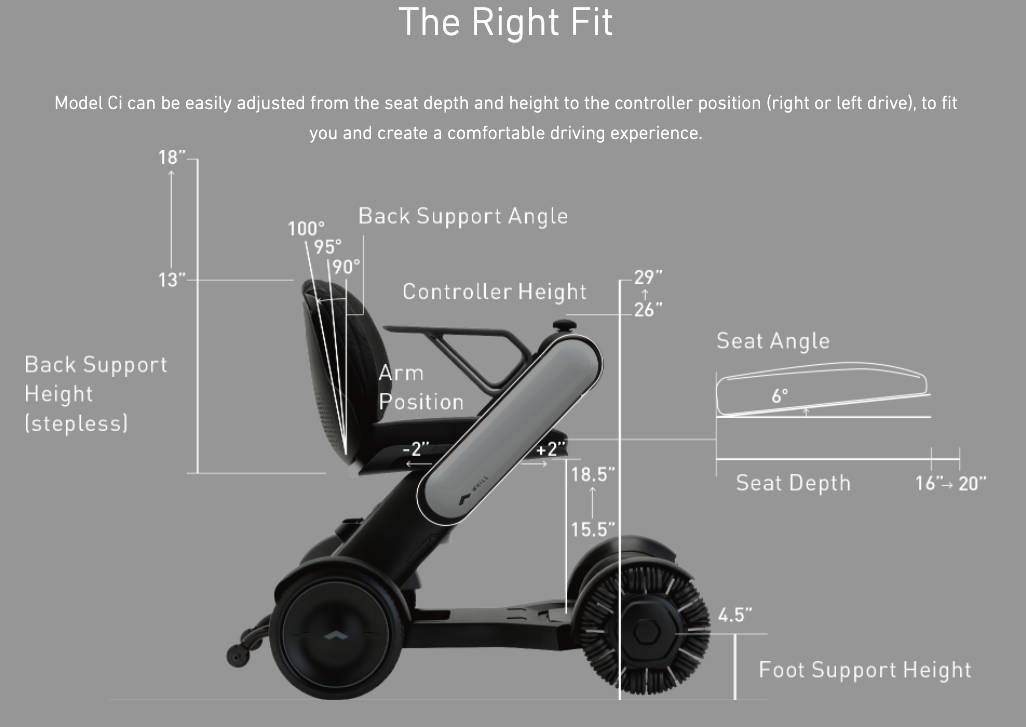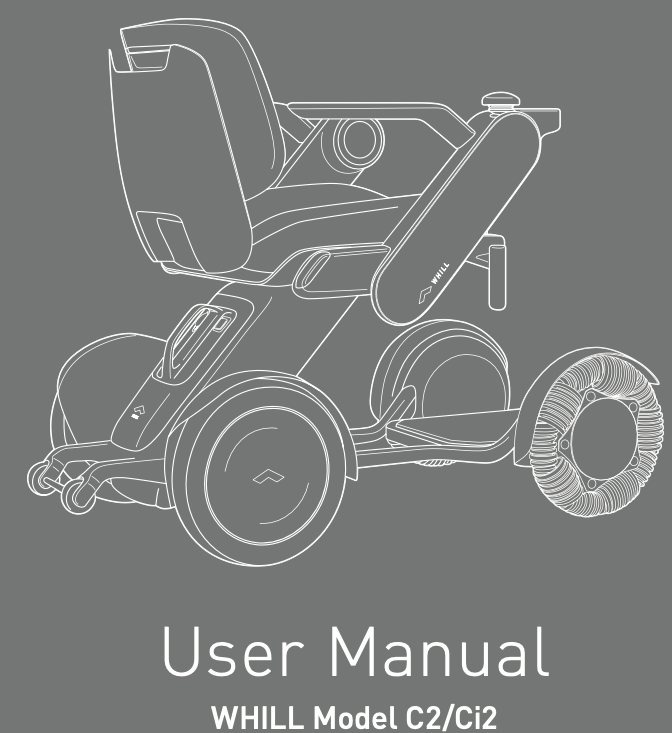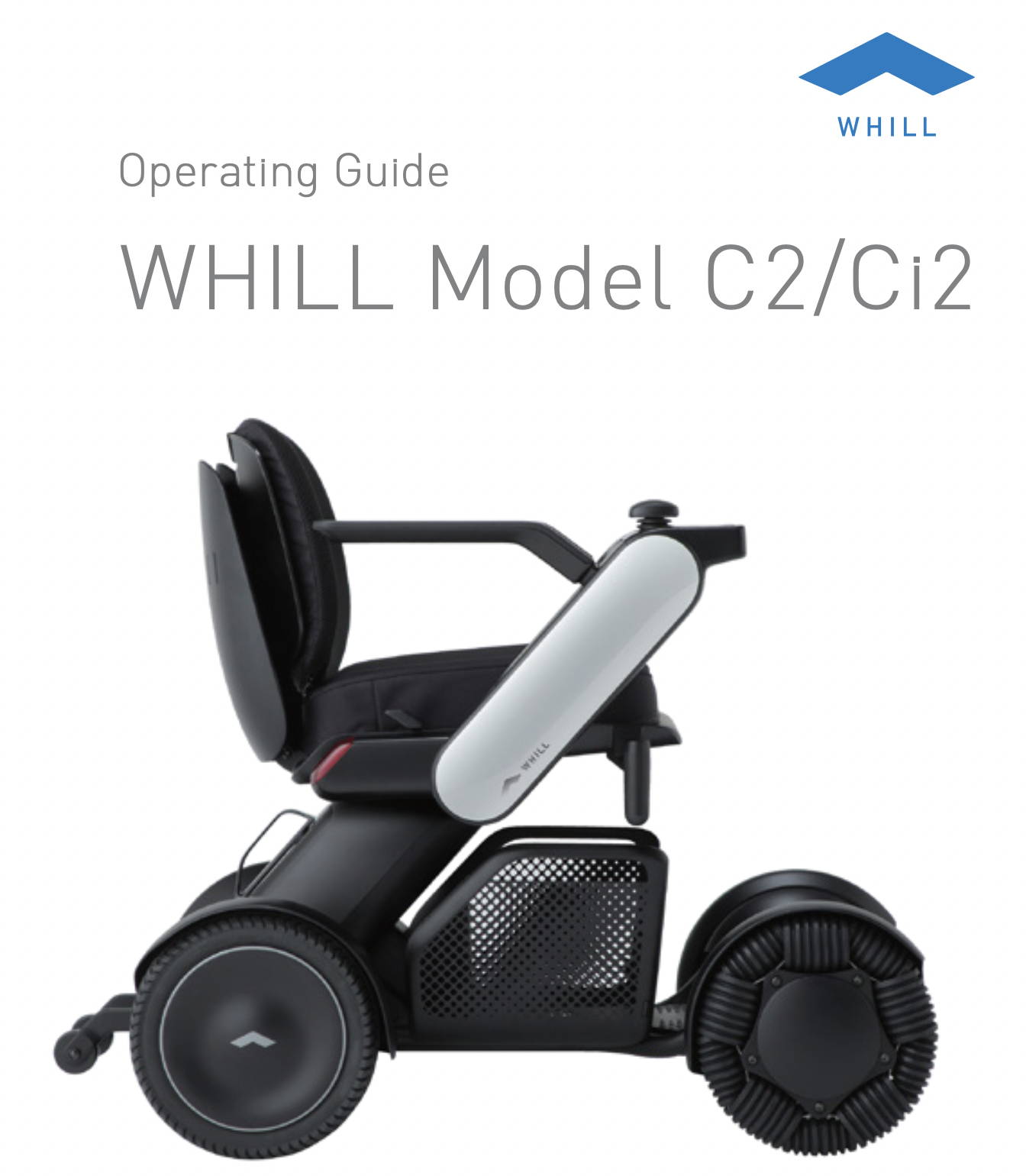 Have Product Question Or Need Help Placing an Order?
Fill Out The Form Below and a Specialist Will Contact You Shortly